A country that's so famous for its scenery that it earned itself the nickname "Green Island", such a country is sure to be a great travel destination. Roughly one third of the country's population lives in the Greater Dublin area, leaving the rest of the country rather sparsely populated. That leaves a lot of room for stunningly beautiful landscapes with rolling hills, natural rivers and a coastline that's spectacular in many places.
After undergoing a rough time with lots of economic difficulties following the global financial crisis, Ireland has rebounded nicely and is today an economically stable country. A part of that recovery has been earned from tourism, where Ireland has positioned itself as a country for explorers and independent travelers.
For many travelers, the capital Dublin is the first point of contact with Ireland. The city is the political, economical and cultural center of the country. Other important Irish cities include Cork in a beautiful setting along the River Lee and the ancient city of Limerick with its impressive King John's Castle.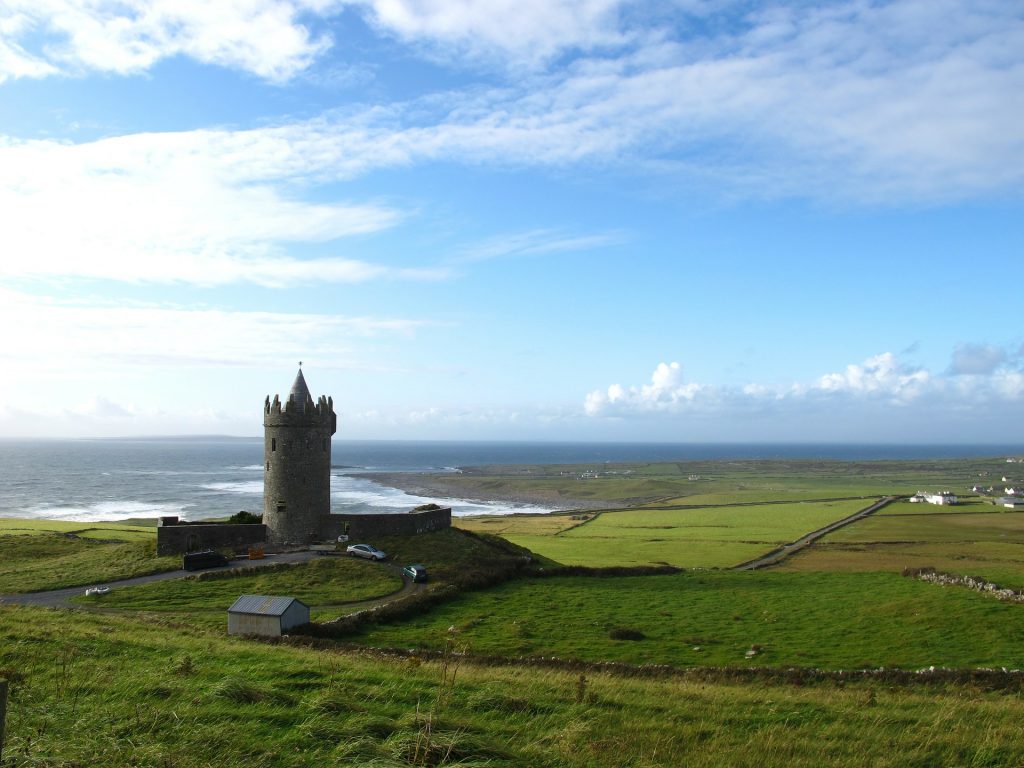 Another favorite among travelers is Galway, a center for authentic Irish arts and culture. The city boasts countless cultural events of all kinds throughout the year and attracts visitors with its vibrant lifestyle.
But in the end, many of the best travel experiences in Ireland are not to be found in the cities, but in the country's unique scenery. The Green Island has rugged mountains and plenty of scenic lakes, the green hills that it has become known for and lots of crafts, traditions and history that only add to the flair of this destination.
---
| | | | | |
| --- | --- | --- | --- | --- |
| Population | Area | Currency | EU member | Schengen area |
| 4,857,000 | 70,273 km² | Euro | yes | no |
---
List of articles on Ireland:
---