For many Europeans, the term "summer vacation" is automatically associated with Spain. The Southern European country boasts some of the continent's most popular beaches, along with vibrant cities, a rich cultural heritage and of course splendid weather for large parts of the year. Spain is the second-largest country of the European Union by area and the sixth-largest by population. The country consists of 17 communities with a certain level of autonomy. Its economy is diversified and ranks among the largest in Europe, with tourism being one of the major factors.
In fact, Spain is the number two in the world by annual visitor numbers, trailing only neighboring France. The coastal areas in the South and East account for many of these visitors, but the main draws in terms of mass summer tourism are the islands of the two Spanish archipelagoes, the Balearic Islands in the Mediterranean and the Canary Islands in the Atlantic Ocean.
Generally, all kinds of tourism are being offered. The large cities are popular for weekend getaways and cultural tourism; fifteen national parks and a diverse landscape attract outdoor enthusiasts and nature lovers and the Northern half of the country even has several winter sport areas.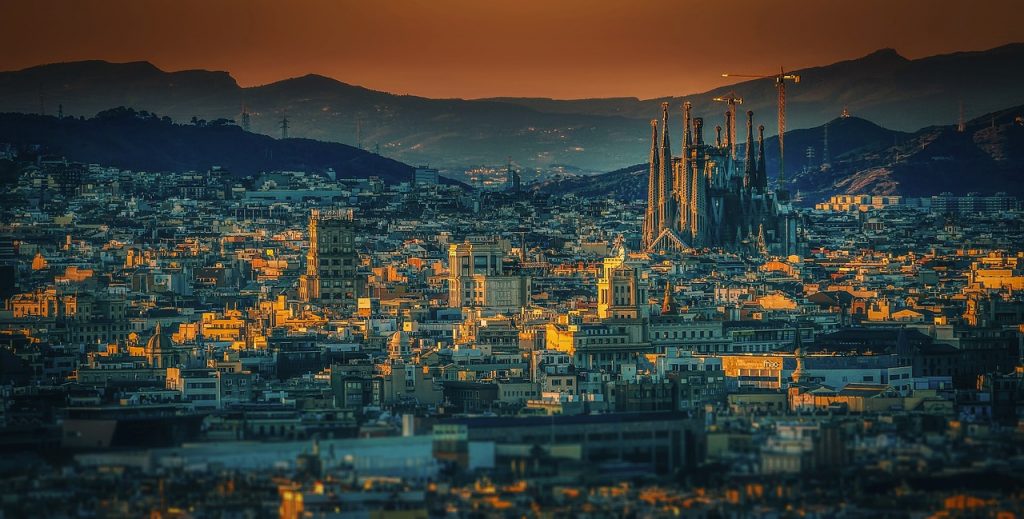 Spain's cities are major destinations for city-break travelers mostly from Western Europe. Madrid, the country's capital and largest city, is located in the heart of Spain. Visitors get a glimpse of the country's storied past as a global Empire through a number of outstanding museums, the Royal Palace and the actual residence of the royal family, Zarzuela Palace. Barcelona and its vast metropolitan area are also popular, boasting many samples of eclectic architecture, famous museums and historic sights as well as close proximity to beaches.
Further popular tourism spots in Spain include the Andalusia region in the South with lots of beautiful sceneries in the Sierra Nevada, the city of Seville and the famous Alhambra palace in Granada as well as the Costa del Sol and the city of Malaga in the South. Among the Spanish islands, Mallorca and Ibiza are best-known for their resorts and nightlife. In the North, the Pyrenees offer an abundance of outdoor opportunities.
| | | | | |
| --- | --- | --- | --- | --- |
| Population | Area | Currency | EU member | Schengen area |
| 46,733,000 | 505,990 km² | Euro | yes | yes |
---
List of articles on Spain:
---
---